Health Service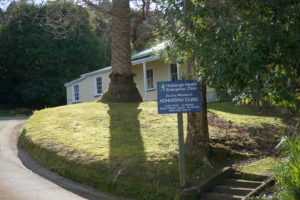 Kohukohu is well served by Hokianga Health and has a GP clinic websi good access to the hospital in Rawene.
Please refer to the table below for GP clinic opening hours in all Hokianga Health website - centres at other settlements below:
The actual hours vary from time to time - please phone for appointments and check with clinic to confirm.
You may need to leave a message on an answerphone system. You will phoned back to confirm your appointment time.
Accident & Emergency 24 hours / 7 days per week 111 for ambulance
Rawene: Monday to Thursday, 9am to 4pm, Friday, 9am to 12.30pm 09-4057709
Broadwood: Tuesday, 9.30am to 3pm 09-4095813
Horeke: Tuesday, 9.30am to 3pm 09-4019642
Kohukohu: Thursday, 9.30am to 2.30pm 09-4055860
Mangamuka: Wednesday, 9.30am to 2.30pm 09-4018592
Omapere: Monday, 9am to 3pm, Friday, 9am to 1pm 09-4058888
Panguru: Monday, 9.30am to 2.30pm, Wednesday, 9.30am to 2.30pm 09-4095321
Pawarenga: Thursday, 9.45am to 3pm 09-4095012
Taheke: Monday, 9am to 3pm, Wednesday, 9am to 4pm 09-4014819
Waimamaku: Thursday, 9am to 1.30pm 09-4054870